10 Jam Filled Cookies You Have To Try
Jam filled cookies are a winter season tradition. The sweet jam filling compliments the cookie and creates unique tastes and texture. The best part about jam filled cookies is the large list of flavored jams you can choose from! From a butter cookie base to nut based cookie bases, here is a list of ten jam filled cookies you will have to try this winter season! Enjoy.

Jam Pinwheel Cookies
These cookies combine the fresh flavor of orange zest with sweet strawberry preserves in an adorable cookie shape. They are perfect for the holiday season.
Find the recipe at Tutti Dolci
Chocolate Ganache Macaroons with Red Currant, Blackberry, and Raspberry Jam
This blogger uses a simple macaron shell recipe base and makes it her own by transforming the treat into a chocolate shell with homemade red currant, blackberry, and raspberry jam mixed with chocolate ganache. My mouth is watering just thinking about these delicious macaroons.
Find this recipe at La Pêche Fraîche
Peanut Butter and Jelly Thumbprint Cookies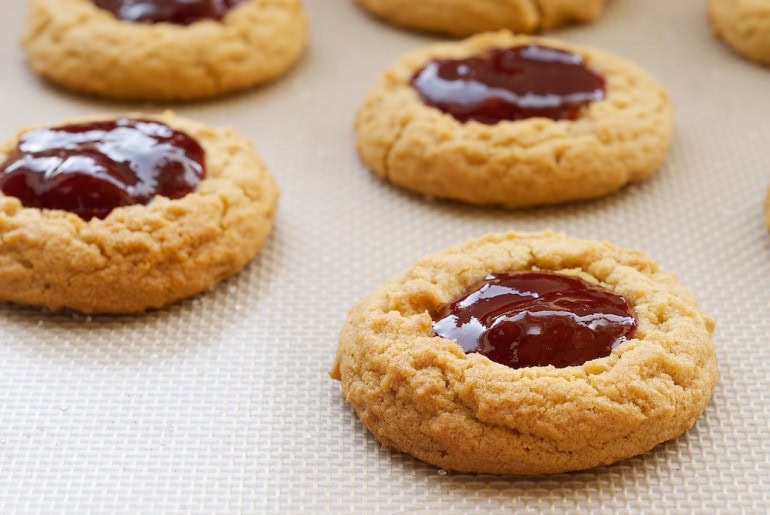 A unique take on the jam filled cookie, taking the beloved PB & J sandwich and twisting into a delicious baked good.
Find this recipe at Bake or Break
Dark Chocolate Strawberry Shortbread Cookies
These gorgeous shortbread cookies have strawberry jam in the center topped with both a chocolate and a sugar drizzle.
Find this recipe at Apple of My Eye
Italian Rainbow Cookies

A traditional jam filled cookie consisting of layers of almond based sponge cake and apricot jam topped with a layer of chocolate.
Find this recipe at Cinnamon Spice and Everything Nice
Apricot Raspberry Thumbprint Cookies
Sugar cookie style dough with a jam filled center topped with sugar glazed icing. You may want more than one.
Find this recipe at Little Spice Jar
Linzer Tart Cookies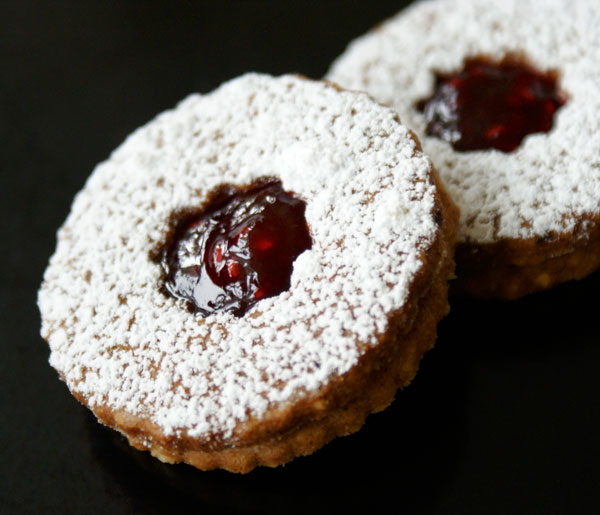 This is another traditional jam filled cookie that uses the delicious tastes of almonds and hazelnuts to create a super unique cookie base. Fill that with the jam of your choice and you have some amazing cookies.
Find this recipe at Pastry Pal

Apricot Pockets

These cookies combine a cream cheese base dough pocket with apricot jam to create a tasty cookie puff.
Find the recipe at Red Head Can Decorate
Jam Sandwiched Butter Cookies Dipped In Chocolate and Sprinkles

Perfect for the holiday season, these butter cookies are filled with a jam center and dipped in chocolate and sprinkles.
Find this recipe at Hugs and Cookies XOXO
Italian Thumbprint Cookies
What makes these thumbprint cookies unique is the use of the pistachio nut in the cookie base. This cookie mixes that rich flavored nut with a strawberry jam making an irresistible cookie.
Find this recipe at Cooking Classy